Owning a business can be tough. Let Keep Insurance help ease your mind with business liability insurance in Westchester NY.
Business Liability Insurance Coverage in Westchester NY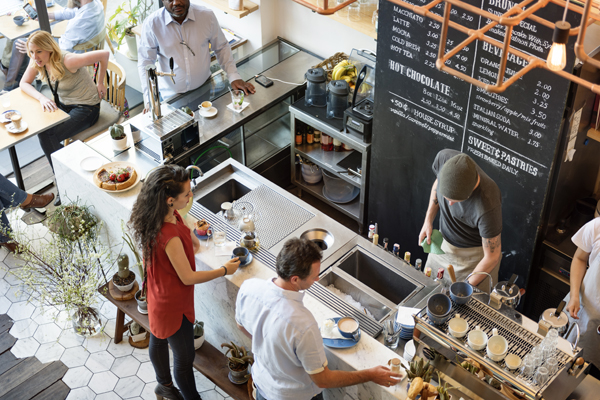 General business liability insurance coverage can help provide financial protection for businesses with a variety of liability exposures. Exposures covered under this type of insurance could include liabilities resulting from accidents on the insured's property, products sold by the insured and contractual liability. It could also help protect the company's assets and pay for obligations such as medical costs, legal fees, or settlement awards resulting from injury on the property.
How Important is Business Liability Insurance Coverage?
Purchasing business liability insurance coverage is crucial to a business's long-term success. In the event that your company experiences an unexpected loss, accident or lawsuit, it could help save your business from severe financial loss.
It is important to make sure you have the right insurance for your needs to protect your business. Owners who are reluctant to purchase business liability insurance should consider the potential for financial disaster if an accident occurred with no protection. Certain businesses operate at a high level of risk – those within the construction industry are a prime example due to their use of hazardous tools and materials like ladders, power tools, etc.
To purchase business liability insurance coverage, the insured will pay an annual premium, the amount of which will depend on your line of business and the types of coverage needs.  However, it is important to be informed of what exactly your policy covers – there are a number of perils not covered under insurance, as wells as a maximum monetary amount your policy will cover.
There are 3 main types of business liability insurance coverage:
•             Product Liability Insurance Coverage
Product liability insurance helps protect businesses that manufacture and distribute products in the event that one of their products is defective and/or causes harm to the user. This means, if there is an injury or property damage resulting from the product's use, insurance could help protect the manufacturer from certain product liabilities and lawsuits.
Product liability insurance can protect from financial loss due to legal liability, injury or damage resulting from the use of their product, or injury incurred by an employee while performing paid work. Some products may be more likely to causes injury than others even if the product is not defective. The risk is assessed based on the nature of the product.
•             General Liability Insurance Coverage
For most business types, this is an essential coverage. General liability insurance could help with multiple forms of liability, from property damage to physical injury; it could even help protect the holder against libel and slander charges.
•             Professional Liability Insurance Coverage
Professional liability insurance is also known as 'errors and omissions insurance' and could help to protect business owners from bankruptcy when facing malpractice or negligence lawsuit damage payments.
There are many benefits to starting up a small business, but there is a large amount of inherent risk as well. It is important that every business owner take this risk seriously, and invest in the security of business liability insurance for his or her company and its employees.
If you are looking to learn more about Business Liability Insurance in Westchester NY please Contact Us at 877-892-KEEP (5337)