Where Can I Find Westchester Insurance?
Our team at Keep Insurance is dedicated to providing solutions for all of your insurance needs. We offer a variety of Westchester insurance options including auto insurance, boat insurance, business liability insurance, homeowners insurance, and more.
How Much Does Westchester Insurance Cost?
The cost of Westchester insurance varies for each case, depending on individual factors. These factors include the type of insurance needed and the amount of coverage included. However, Keep Insurance is dedicated to offering Westchester insurance at the lowest cost available.
Homeowners Insurance
Homeowners insurance is a form of property insurance provides protection to personal assets in the event of a man-made or natural disaster. This also covers liability coverage for accidents or injuries that occur to others while on your property. The coverage from homeowners insurance usually protects you from:
Damage from fire, explosions, vandalism, theft, smoke, windstorm, or hail
Losses or damage to contents of your home during a covered disaster
Injuries or damage caused by family members or pets on you or your neighbor's property
Auto Insurance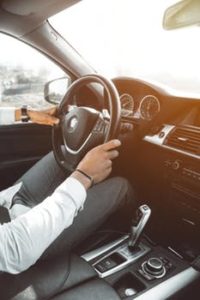 At Keep Insurance, we understand how auto insurance provides a vehicle owner with protection against financial losses that may occur as the result of an accident. It can also help defray the costs associated with any damage to a vehicle or property, or medical harm caused by an owner's vehicle. Our team at Keep Insurance has been assisting residents with Westchester Insurance for years. As a result, we are able to create a coverage plan that is perfect for your needs. There are many types of auto insurance coverage available such as:
Liability
Collision
Comprehensive
Medical & Personal Injury
Business Liability Insurance
The type of business liability insurance needed is different for each industry and depends on the amount of associated risk with your business. However, location plays a factor as well. General business liability insurance coverage offers financial protection for businesses with exposures to multiple liabilities including:
Accidents on the insured's property
Products sold by the insured and contractual liability
Company assets
Medical costs
Legal fees
Settlement awards resulting from injury on the property
Finding Westchester Insurance
In conclusion, our team at Keep Insurance are experts in insurance coverage. We are here to answer any questions or concerns you may have regarding auto insurance, boat insurance, business liability insurance, homeowners insurance, or Westchester insurance. Contact Keep Insurance today to schedule a free consultation. Call now (877) 892-5337.