What Is NY Homeowners Insurance?
Homeowners insurance provides protection against various property and liability risks faced by a homeowner. A homeowners insurance policy will protect your home against damages to the house itself, as well as the belongings inside. Homeowners coverage combines two types of coverage:
Coverage against your property being destroyed or damaged by disasters such as fire, theft, or wind.
Coverage for liability exposure such as someone being injured on your property.
What Does NY Homeowners Insurance Cover?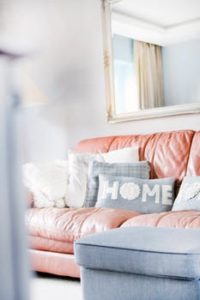 Many homeowners policies are based on a standard form, and all homeowners policies cover two important areas: property and liability. However, your policy may cover you for additional living expenses if your home becomes unlivable for a period of time due to a covered peril. Although, homeowners insurance usually covers damage caused by:
Fire or lightning
Hail or windstorm
Explosions
Aircraft
Vehicles
Smoke
Theft
Vandalism
Falling objects
The weight of ice, snow or sleet
Freezing of plumbing or heating
What Should I Look For In A Homeowners Insurance Agent?
A homeowners insurance agent is here to help you. Our team at Keep Insurance is able to answer all of your questions about insurance coverage, provide an evaluation of your insurance needs, and offer sufficient protection to meet those needs. As a result, we are always able to provide you with prompt and quality service in the case of any claims.
Does Homeowners Insurance Cover My Possessions?
Homeowners insurance is a package of insurance coverage. This coverage, not only includes your home but also extends to your possessions no matter where they are. The location does not matter as long as the loss is caused by a covered event or peril. However, there are limits and exclusions to personal liability. Business activities or deliberate damage or injury, for example, are not covered under your homeowner's policy. Your homeowner's insurance policy includes a list of specific exclusions.
Finding NY Homeowners Insurance
In conclusion, our team at Keep Insurance are experts in insurance policies and insurance coverage. We are here to answer any questions you may have regarding homeowners insurance in Westchester County, Dutchess County, Danbury CT, and Fairfield CT. Contact Keep Insurance today to find out more information. Call now 1-877-892-5337.